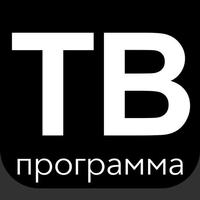 ТВ-программа Беларусь: Беларуская тэлевізійная праграма (BY)
Free Get
ТВ-программа Беларусь: Беларуская тэлевізійная праграма (BY) Description
ТВ-программа Беларусь дазваляе праглядаць тэлепраграмы ўсіх вашых любімых беларускіх тэлеканалаў.

Больш на App:

• Працуе праз WiFi, 4G, 3G або EDGE.

• Працуе ў Беларусі і за яе межамі.

• Праграма ТБ аўтаматычна абнаўляецца.

• Не патрабуецца рэгістрацыя з дапамогай Facebook, Gmail ці іншай.

• App неадкладна функцыянальны і бясплатна.

• Ўкладка прысвечаны вашых любімых каналаў, што дазваляе паскорыць кансультацыі!

• Магчымасць ўстаноўкі сігналізацыі, каб атрымліваць апавяшчэнні аб пачатку вашых любімых праграм.

• Інтэрфейс перакладзены на балгарскую мову.

The Belarusian TV listings now available from a single App. TV-Guide Belarus (BY).
ТВ-программа Беларусь: Беларуская тэлевізійная праграма (BY) 1.0 Update
This update is signed with Apple's latest signing certificate. No new features are included.
More
More Information
Language:

Afrikaans

Albanian

Arabic

Armenian

Azerbaijani

Bangla

Belarusian

Bosnian

Bulgarian

Chinese

Croatian

Czech

Danish

Dutch

English

Estonian

French

Georgian

German

Greek

Hebrew

Hindi

Hungarian

Icelandic

Indonesian

Italian

Japanese

Kazakh

Khmer

Korean

Kyrgyz

Lao

Latvian

Lithuanian

Marathi

Mongolian

Nepali

Norwegian Bokmål

Pashto

Persian

Polish

Portuguese

Romanian

Russian

Serbian

Sinhala

Slovak

Spanish

Swedish

Tajik

Tamil

Telugu

Thai

Turkish

Ukrainian

Urdu

Uzbek

Vietnamese

Zulu

More