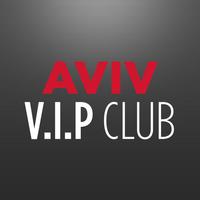 הסעות לנתב"ג - AVIV V.I.P
Not Available
Removed
from the App Store
הסעות לנתב"ג - AVIV V.I.P Description
חברת מוניות אביב, V.I.P CLUB הינה חברת מוניות איכותית וייחודית, המובילה בארץ בתחום מוניות לנתב"ג / מוניות לשדה התעופה בשילוב שירותי קבלת אורחים בנתב"ג + שרותי V.I.P בנתב"ג.
החברה הוקמה לפני כ- 18 שנה ומאז קנתה לעצמה שם של מותג איכותי אשר שמה דגש על דיוק ועמידה בלוח הזמנים שנקבעו עם הלקוח.
צוות הנהגים של החברה הוא המקצועי והאיכותי ביותר בארץ, אשר נבחרו בקפידה. הנהגים מנומסים, אדיבים ובעלי הופעה נאותה, המאפשרים לתת לך ולאורחיך החשובים המגיעים מחו"ל את תשומת הלב והכבוד להם הם ראויים.
לקוחותינו הקבועים מייצגים את השורה הראשונה של קהילת העסקים בארץ ובעולם, ביניהם קיידנס דיזיין סיסטמס, אמדוקס, פריגו , אי.סי.איי, בנק ישראל ועוד... אנשי הייטק ואנשי עסקים, הנוסעים באופן קבוע לחו"ל.

נשמח לשרת אתכם ולצרף אתכם למעגל לקוחותינו הקבועים!
אנו נותנים שרות מוניות לשדה התעופה בן גוריון, (ספיישל) מאזורים רבים בארץ.

Aviv VIP CLUB is a taxi services company that offer quality and unique services to Tel Aviv airport + greeting services: VIP services in Tel Aviv airport

The company has established 18 years ago and since then became a leading brand that supply quality service. Your time is important for us so we emphasis the importance of being on time.

Out drivers are professionals and the best in the country and we chose them carefully. The drivers are polite, courteous and well dressed which let you and your guest who are coming from aboard the attention and respect they deserved.

Our clients are representing the top business community in Israel and around the world. Bank of Israel, Amdocs,Cadence systems ,Perrigo, ECI and more...

We will be happy to serve you and add you to our regular client.

We have transportation to the airport from many cities in Israel.
More Information
Language:

English

Hebrew

More