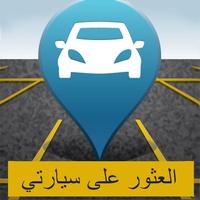 البحث عن سيارتي - مكتشف السيارات
$0.99
البحث عن سيارتي - مكتشف السيارات Description
الذهاب إلى مدينة غير مألوفة ومكان في تلك المدينة مرة أخرى عندما تريد تحقيقه، يمكنك الوصول بشكل مريح مع "البحث عن سيارتي".

سهلة الاستخدام. التطبيق حتى لو قمت بتشغيل وإيقاف يقع الموقع الأخير المسجلة. تحديث الموقع حسب تغييرات الموقع.

ترك سيارتك في موقف للسيارات "البحث سيارتي" التطبيق هو تطبيق المتقدمة للعثور عليها.
هناك "البحث عن سيارتي" المسافة قبل الذهاب على الطريق مع المسافة (في كم) يمكن حساب. البحث عن سيارتي، يمكنك الذهاب أولا إلى نقطة البداية على الخريطة، كيف تصف لك.



-----------------------


Going to an unfamiliar city and a place in that city again when you want to achieve, you can comfortably reach with "Find My Car".

Is easy to use. Application even if you turn on and off the last recorded location is located. Update a location by location changes.

Leave your car at the parking lot "Find My Car" application is an application developed to find.
There "Find My Car" the distance before going on the road with the distance (in km) can calculate. Find my car, you can go first to the starting point on the map, how would you describe you.