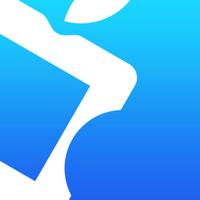 انجمن تخصصی
Free Get
Screenshots for iPhone
More Screenshots for iPad
انجمن تخصصی Description
حدود ۹ سال از آغاز فعالیت انجمن تخصصی آیفون می‌گذرد و بالاخره بعد از چندین سال، اپلیکیشن رسمی ما برای iOS عرضه شد. در این اپلیکیشن آخرین اخبار منتشر شده در سایت و همچنین آخرین قیمت محصولات اپل در اختیار شما قرار می‌گیرد.

بخش اخبار، آخرین خبرها را به شما نمایش می‌دهد و در صورت انتشار خبر جدید از طریق نوتیفیکیشن شما را مطلع می‌کند.

بخش قیمت‌ها آخرین قیمت انواع محصولات اپل را در اختیار شما قرار می‌دهد و در چند بخش مجزا قابل مشاهده است. همچنین در بخش قیمت هر دستگاه، نمودار قیمت طی چند روز گذشته، مقایسه قیمت با قیمت روز دیجی‌کالا و بامیلو نیز قابل مشاهده است. در صورت دنبال کردن قیمت یک دستگاه، می‌توانید قیمت آن دستگاه را برروی اپل واچ، در ویجت بخش Today و به صورت نوتیفیکیشن در صورت تغییر قیمت دریافت کنید.

در نهایت بخش خدمات، خدماتی که در دفتر انجمن قابل ارائه است را به کاربران توضیح داده است.

اپلیکیشن ما از قابلیت 3D Touch در iPhone 6s نیز پشتیبانی می‌کند.

نظرات شما باعث بهبود اپلیکیشن در آپدیت‌های آینده خواهد بود.


The official i-Phone.ir app is the best Persian source for the latest Apple and technology news for Iranian users all over the world.

FEATURES:

● Read the Most Recent/Trending Apple News in Persian.
● Share Via Email, iMessage, SMS, Twitter, Google+, Telegram, Facebook.
● Track the Prices in Iran Local Market With Apple Watch Support.
● Get Updates Via Push Notification.
● Pull Down to Refresh Article List
● Full iOS Multitasking Support
● Automatically Loads New Articles When Opened
● Retina Display Support
● 3D Touch iPhone6s Support
● Universal Binary With iPad Support.
انجمن تخصصی 1.0 Update
This update is signed with Apple's latest signing certificate. No new features are included.
More