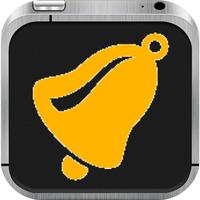 نغمات موبايل الخالق
Free Get
نغمات موبايل الخالق Description
جعل نغمة شخصية من أي أغنية دون وقاية في المكتبة الخاصة بك اي تيونز.
لك بسهولة جعل نغمة 2-40 ثوان طويلة.

الميزات:
- دائرة الرقابة الداخلية بالكامل 6 متوافق.
- فون 5 متوافق بالكامل.
- يجعل نغمات، نغمات نص، نغمات تنبيه وأكثر من ذلك.
- انظر الموجي الفعلية لمساعدتك في العثور على الجزء الأيمن من أغنيتك.
- تقديم الدعم لتتلاشى في، تتلاشى التدريجي والفجوة الرنة.
- وضع أفقي لتوفير عرض أكبر على الموسيقى الخاصة بك.

ملاحظة:
- لا يمكن استخدام أغاني التي تحميها DRM.
- هذا التطبيق عدم تثبيت النغمات على الهاتف. يجب استيراد النغمات الى اي تيونز ومزامنتها إلى الهاتف قبل أن يمكن استخدامها.



Make a personal ringtone from any unprotected song in your iTunes Library.
You easily make a ringtone from 2 to 40 seconds long.

Features:
- Fully iOS 6 compatible.
- Fully iPhone 5 compatible.
- Makes ringtones, text tones, alert tones and more.
- See the actual waveform to help you find the right part of your song.
- Support for fade-in, fade-out and ringtone gap.
- Landscape mode to provide a larger view on your music.

Note:
- Songs that are protected by DRM cannot be used.
- No app can install ringtones on the phone. Ringtones must be imported into iTunes and synced to the phone before they can be used.