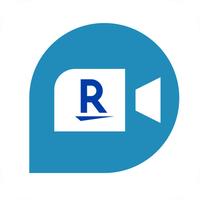 コネクトライブ Connect live
Not Available
Removed
from the App Store
Screenshots for iPhone
More Screenshots for iPad
コネクトライブ Connect live Description
「コネクト・ライブ」は 楽天コミュニケーションズが提供する、法人向けクラウド型Web会議サービスです。
Web会議に必要な機能(画面共有、参加者表示、テキストチャット、録音等)をオールインワンで利用できます。
ソフトウェアのインストールやアカウントの発行など煩雑な事前準備が不要で、ブラウザのみで「コネクト・ライブ」のWeb会議に参加できるため、社外のお客さまとも簡単につながることができます。

◆特徴
-本アプリを使用して、iPadやiPhoneから「コネクト・ライブ」のWeb会議に参加できます
-英語や中国語など、UIは多言語に対応しています
-国内サーバを利用し、通信はすべてHTTPSを使い、SSL/TLSプロトコルにより暗号化されています
-見やすいビューで、HDビデオおよび音声会議を行います
-全画面表示、ビデオ・音声のミュートや非表示、カメラの切り替えができます
-Wi-Fi、4G / LTE、3G経由で接続します

◆主な機能
音声/ビデオ通話、テキストチャット、録画録音、ファイル共有、ブラウザ共有、参加者招待、多地点会議(最大同時接続数:25)、参加者一覧、ミーティングスケジュール、Call In

「コネクト・ライブ」の詳細は以下のサービスサイトをご参照ください
https://comm.rakuten.co.jp/houjin/connectlive/ 

◆動作確認端末はコネクト・ライブのホームページをご確認ください

◆注意事項
・Wi-Fi以外の環境からご利用になる場合は、パケット通信定額サービスへのご加入をお勧めします
・本アプリで会議に参加することができますが、会議を"主催"することはできません
・本アプリの動作に関して、当社は一切保証いたしません。また、本アプリ使用による一切の損害に対して、当社はいかなる責任も負いません
コネクトライブ Connect live 2.4.5 Update
- Updated application icon.
- Fixed occasional error message "Software caused connection abort" that could occur when starting a conference immediately after the application had been started for the first time (race condition).
- Fixed issue where some participant bubbles sometimes did not appear when they should have (in particular on iPads, when joining after web participants had already joined).
More
More Information
Language:

Chinese

English

French

German

Italian

Japanese

Portuguese

Spanish

Welsh

More