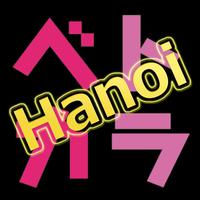 ベトカラ Ver ハノイ
Free Get
ベトカラ Ver ハノイ Description
ベトカラ!はベトナム ハノイの日本人向けバー、カラオケをナビゲート致します。
主な機能;GPSによる目的地への案内。
サブコンテンツ1;ベトナム人とのコミュニーケーションを手助けする、イラスト付きの指差し会話帳。
サブコンテンツ2;ベトナムを観光する上で、タクシーの乗り方や両替、携帯の設定方法などの便利情報案内。
サブコンテンツ3;ベトナムの最新ニュースを日本語で確認。
Vietkara is application which navigate Japanese Bar in Hanoi, Vietnam.
The main functions; guidance to the destination by GPS.
Subcontents 1; The pointing conversation book with an illustration which helps communication by the Vietnamese staff.
Subcontents 2; Convenient information guidance for traveling Vietnam. (Exchange money, Setting method of a cellular phone, a taxi rides etc.)
Subcontents 3; The latest Vietnam news in Japanese.
ベトカラ Ver ハノイ 2.0.3 Update
update shop information.
More