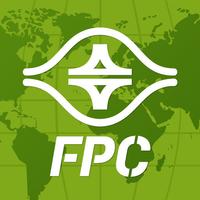 台塑公司 FPC
Free Get
台塑公司 FPC Description
世界上最大PVC粉生產廠之一
  台灣塑膠工業股份有限公司(FPC),成立於民國四十三年,歷經五十餘年之努力,目前資本額為636億元,茲將本公司目前之經營業務及產品介紹如后:在塑膠原料製品方面,包括 PVC粉、VCM、液碱、鹽酸、塑膠改質劑、高密度聚乙烯、聚乙烯醋酸乙烯酯/低密度聚乙烯、線性低密度聚乙烯等產品,其中PVC粉年產能一佰三十萬五仟公噸,不僅係台灣最大生產廠,若含美國及大陸投資公司年產能達三佰二十萬公噸,是世界上最大PVC粉生產廠之一。
World largest manufacturer of PVC resins
Formosa Plastics Corporation(FPC), established over fifty years ago in 1954, is currently capitalized at NT$63,657 million. Our main business area is intermediate raw materials for plastics. Our products include PVC resins, VCM, caustic soda, hydrochloric acid, MBS, HDPE, EVA/LDPE and LLDPE. Our annual production capacity for PVC resins is 1,305,000 MT. Not only are we the largest producer in Taiwan, if our US operations are also included, but also our total capacity of 3.2 million MT/Y makes us one of the largest manufacturer of PVC resins in the world.