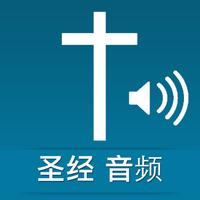 圣经 - Chinese Bible Audio
Free Get
圣经 - Chinese Bible Audio Description
您好圣洁来找你!现在你可以通过这个程序读神的美丽启示。最重要的是,它不会占用你的网络。阅读和平,是有福的。

下面的功能已被实现:

- 支持在iPhone/ iPod Touch和iPad
- 您的iPhone语言必须是在中国
- 刷卡诗句书签和共享
- 方便快捷导航
- 一个快速的访问书签和回其他章节与经文。
- 支持分享圣经中的社交媒体(的Facebook,微博,WhatsApp的)
- 圣经分享你的日常内容与电子邮件和手机短信
- 全文搜索
- 能够添加,编辑和删除记录。
- 阅读与像文字大小,文字颜色和背景颜色设置更容易。

Hello holiness comes to you!! Now you can read all the beautiful revelations of god through this app. The most important thing is that it doesn't consume your Internet. Read it peacefully and be blessed.

The following features have been implemented:

- Support for the iPhone/iPod Touch and iPad
- Your iPhone Language must be in Chinese
- Swipe the Verse to Bookmark and Share
- Easy and Quick Navigation
- An swift access to bookmark and back to other chapters with verses.
- Support for sharing the bible in social media (Facebook, Twitter, Whatsapp)
- Sharing your daily content of bible with E-Mail and SMS
- Full text search
- Ability to add, edit and delete notes.
- Read easier with settings like text size, text color and background color.
圣经 - Chinese Bible Audio 1.0 Update