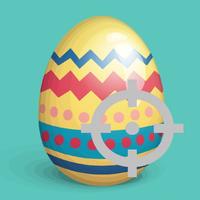 尋蛋之旅 Easter Egg Hunt @ HKU
Not Available
Removed
from the App Store
尋蛋之旅 Easter Egg Hunt @ HKU Description
賽馬會喜伴同行計劃聯同香港大學社會科學學院、教育局、八間非政府機構及學校,為有自閉症譜系障礙的學生及其家庭和學校提供支援。

大家可以透過此應用程式,在香港大學百周年校園上層平台尋找復活蛋。透過點擊螢幕,就可以獲得復活蛋,及與它們合照,右下角圖示會紀錄您得到的數量。當你儲齊紅、黃、綠三種復活蛋,就可以到接待處換領獎品一份。

JC A-Connect aims to enhance support for children with ASD and their families and schools, is a joint endeavor of the Faculty of Social Sciences, The University of Hong Kong, the Education Bureau, eight NGOs and schools.

You can use this app to hunt Easter eggs on G/F of the HKU Centennial Campus. By clicking on the screen, you can hunt the Easter eggs and/or take photos with them. The bottom right corner will show the number of Easter eggs you have hunted. When you have collected the red, yellow and green Easter eggs, you can redeem a souvenir at the reception.
尋蛋之旅 Easter Egg Hunt @ HKU 1.0.4 Update
- 更新遊戲規則內容
- updated game instruction
More