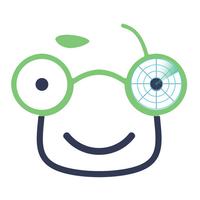 帮大师
Free Get
帮大师 Description
eMaster,electric bicycle management APP, connecting your mobile phone to your bicycle by Bluetooth,giving you a channel to redefine your bicycle.
- Energy Ring
Using a number of parameters to estimate the remaining battery of the electric bicycle.
- Self-detection
Detecting electric bicycle failures, and can repair part of the faults,without professionals.
- Power-off Endurance
Using this feature allows your bicycle to travel 3-5 km more,when the battery exhausted.
- Various Driving Modes
Defining comfortable and intimate driving mode for you, according to different driving scenes.Such as:Power-saving mode,Climbing mode,Over-speed mode,Intelligent Parking mode and Pushing mode.
- Horizontal Screen Display (Rotating-Screen Display)
Horizontal rotating screen into the cruise mode, real-time display of bicycle speed and driving status on the dashboard.
- Safe Mode
Enable this function, the bicycle enters speed limit driving safe mode.
- Invincible Anti-theft
Opening the anti-theft mode, let the electric bicycle into the state that even the professional thieves cant unlock.
- Customized Remote
"eMaster key" on the remote control can not only be customized according to the user custom driving mode, but also with the APP upgrade unlimited "growth".