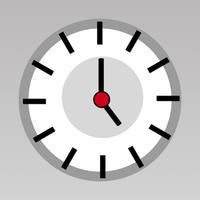 斷食計時器
Not Available
Removed
from the App Store
斷食計時器 Description
間歇性斷食一般來說一天只有一個時段進食(吃幾餐都可以),其他時間禁食(包括睡覺時間)
- 8/16斷食法:一天八小時進食、16小時禁食(比如說早上10點到晚上5點吃東西)
- 4/20斷食法:一天四小時進食、20小時禁食(比如說中午12點到下午6點)或是 一天只吃一餐.
針對上述不同方法,設計一個App給斷食者使用。
本App一次只有一筆資料.也不存放歷史紀錄。是個簡單的App.

This is a tiny App for Countdown the duration for your fasting.
1) Click the + sign in the first page
2) Fill the title or description of this fasting
3) Pick the fasting type (24 hrs, 20/4 warrior fast, 16/8 Lean fasting or the One day a meal plan and click the button to start!
4) In the detailed view, you can check how many time left for this fasting.
Enjoying !
斷食計時器 2.0 Update
1. 可以預先設定未來多筆斷食計畫. 斷食時間到達時iPhone會自動提醒(聲音, 訊息), 斷食結束時間到達時iPhone會自動提醒(聲音, 訊息)
2. 修改介面
3. 增加斷時時段之設定 12/12, 16/8, 18/6, 23/1, 24/24 等多樣性選擇
4. 可以分享斷食紀錄給朋友(透過line 或是 facebook )視用戶手機安裝之設定而定
More