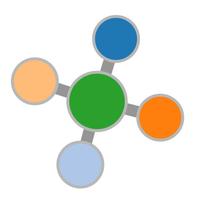 相関図
Free Get
相関図 Description
本アプリは 名前を入力するだけで人間関係を予想して相関図を作成するアプリです。

あなたや気になるあの人を分析!

合コンや仲間たちとの飲み会の席で手持ち無沙汰なあなた!!

女子の気持ちを少しだけ自分に向かせたい男子!
男子の好奇心を少しだけくすぐりたい女子!

必見です!絶対に使えます!!


※注意事項※
•本アプリは占いでも診断でも無く、あくまで暇つぶしのお遊びアプリです。


In the first view of this app ,there are 5 buttons , choose the button that you are interested, then input your name or someone's name ,then it will display the simulation relations between the name input and the famous people .

This app is just a Joke App, and it is popular in Japan , people could play it in party or dinner.
More Information
Language:

English

Japanese

More