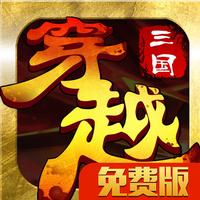 穿越三国-无双群英传策略单机rpg
Free Get
Screenshots for iPhone
More Screenshots for iPad
穿越三国-无双群英传策略单机rpg Description
The game =================== blocked
I want this world, all in my hand, I want the world, I control!
Through the "Three Kingdoms" is a three theme of stand-alone RPG Games, game player can choose Zhao Yun, Zhou Yu and other three players in the game, in addition to Joe, Joe, Zhen Ji together can also command on the battlefield in three Oh, background, complete all levels, eventually dominate the three countries!
=== play ====
[1] classic combat mode, copy restore history
A copy of the main line in the form of maps, each chapter has its own background, a high degree of reproduction of the Three Kingdoms historical events! The history of the Three Kingdoms battle reduction, will make you fully and delightfully gallop!
[2] military training, destined to create the great cause
The generals advanced, upgrading equipment, seize many treasures, multiple fumiomi generals, collusion with you! PS: Beauty generals can be very powerful
[3] generals routines, gameplay is not heavy
A number of generals on the battlefield at the same time, each of the generals skills and special skills are different, free combination of the ranks of the general assembly, so that the three characters in your hands to play the greatest light bar!
The author has blocked words desolate
PS: the game is a free single RPG game, we have presented a gold channel, but it is not recommended to receive and thus lost the game player, game play and fun, only by constantly fighting escalated, gaining experience in money, own powerful unification of the country it will be more a sense of accomplishment.
穿越三国-无双群英传策略单机rpg 1.3 Update