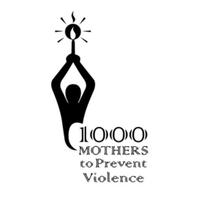 1000 Mothers
Not Available
Removed
from the App Store
1000 Mothers Description
1000 Mothers's comprehensive technology provides unparalleled personal safety in an increasingly dangerous world.
1000 Mothers immediately turns every Smartphone into a personal security device that collects all incident-driven data and information. 1000 Mothers has proven to be an ideal solution for all; because of crime victimization rates, it is especially useful for women, the elderly, children, students, faculty, staff, parents, literally anyone!
1000 Mothers can be quickly downloaded and set-up! Once downloaded, when you are confronted with a (potential) incident based on people or events going on around you, instantly activate 1000 Mothers. Photo/Video and GPS Location of your situation is automatically sent directly to your pre selected contacts, allowing them to See, Hear, and Follow your Incident as it unfolds.
Emergency Alarm/Security App features:
- EMERGENCY CONTACTS: Ability to set contacts information- Phone, Email, Facebook ID etc.
- SMS, Email, FB/Twitter Post with distress message and location, Phone Call on a single button press to saved emergency contacts.
- PHOTO/VIDEO : Send a photo/Video whenever you sense danger and email/FB/TW post to saved contacts and server.
- ACCESS TO INCIDENT HISTORY (CLOUD STORAGE) : User may be able to review past incident video/photo on website/app. Sending all photo or audio records upon panic to a cloud based server. We then will allow users either subscription based access to this data or pay per one time download of this data.
- ALARM/ FLASHLIGHT : on pressing SOS/Panic button, an alarm would go off along with a SOS flashlight.
- PASS CODE: Passcode to lock/ unlock the app
- SLEEP SAFE: The Sleep Safe feature gives you a portable alarm that is both sound- and motion sensitive. When clicking activate you have 10 seconds to go to bed before the app will start picking up sounds and motions. If the alarm goes off, your Contact List will be notified that you might be in danger toghether with your exact GPS position. There is also a 10 second countdown before the alarm is activated so that you do not have to listen to an annoying alarm sound every morning you are deactivating Sleep Safe.
-GPS tracking only- If users want, they will be able to turn on GPS functions of their profile, and 1000 Mothers will track users via GPS; this file will be stored in the cloud and held for up to 7 days to help in case there is need for law enforcement investigation.
-"Follow Me" & Auto-shut off- This function will allow all users to proactively determine their path home, and how much time it will take, and put in triggers and alerts in their 1000 Mothers App based on their expected time of arrival. If they do not arrive at a particular place in the expected time, they will be able to trigger notification/escalation to close friends and family. From there, friends and family will be able to follow-up by calling the subscriber to locate and determine if indeed there is an emergency; if necessary, they will be able to escalate to law enforcement with last known GPS location! After safely arriving at the prescribed location, 1000 Mothers should automatically shut off (when GPS "from" and "to" locations unite, it should activate an auto-shutoff), preventing any further alerts or escalations.

Warning: Continued use of GPS running in the background can dramatically decrease battery life.
1000 Mothers 1.0 Update
This update is signed with Apple's latest signing certificate. No new features are included.
More