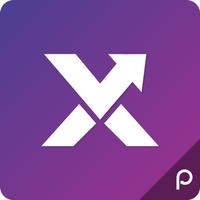 10x - NxJ Labs
Free Get
10x - NxJ Labs Description
10x is a program that serves as group training. The main purpose of it is to provide a platform for the audience to practice giving feedback. By comparing their own feedback with judge feedback, they learn over time. Usually judges are the senior leadership in the organization who has demonstrated good feedback giving skills.

How 10x works:
There's a couple of presenters (3-4) who will present on the topic they pick in front of a group of audience and (at least 2) judges. After each presentation, audience are given 2 minutes to give their visceral reactions about the presentation in the feedback app (a different app). Then judges will give numerical ratings together and followed by 2 minutes of verbal feedback.

Features of the app:
- Ability to setup a 10x event with date, time, level, presentation length, presenters and judges
- Facilitate a 10x event with all the rules codified in the app. With audio on important steps to tell the audience what to do, when
- Capture and display judge ratings.
- Real-time 10x reports that provides basic analytics on participation, # of feedback, judge ratings, expectation distribution etc.

10x app works best when using together with 10x mobile phone app and feedback app. Please reach out for more information.
10x - NxJ Labs 1.1.3 Update