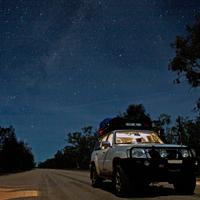 4x4Earth
Free Get
4x4Earth Description
The 4x4earth podcast is for everyone who looks to go offroad and 4WD. Join James and the team from Australia's largest free and independent 4WD forum as they discuss cars, tracks, camping, fishing and generally getting out offroad and exploring our great country.

Learn how to be a better 4 wheel driver, how to get more out of your car and learn about all of the great places to go offroad with the 4x4earth Podcast.

This is the most convenient way to access the 4x4earth Podcast

With this app you are always connected to the latest episodes and the show. Quickly star episodes and save them to a list so you can easily enjoy them over and over! This app has a Car mode too! Rotate your phone to display larger playback controls. It is the best and most convenient way to access The 4x4earth Podcast.

If you're a fan of the show you won't want to be without it!

This app contains the following features:

* Car mode,rotate your phone to display larger playback controls
* Streaming access to play episodes from anywhere
* Always updated with the latest episodes- and an archived back catalog
* Playback resume (when interrupted by a call or other distraction)
* Quick access to all the contact methods for the show like call, email, web, Facebook, and Twitter
* Playback controls like continuous play, Speed 1x, Repeat Off, and Sleep Timer

Thank you for purchasing this app and supporting the show!