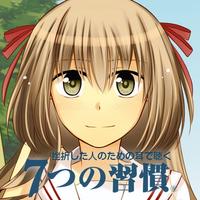 7 habits in Japanese the easy way, audio & e-book all in one! - Free Version
Free Get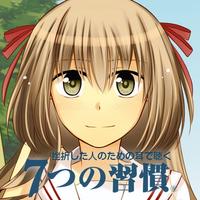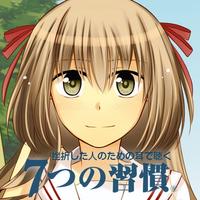 7 habits in Japanese the easy way, audio & e-book all in one! - Free Version
Free
7 habits in Japanese the easy way, audio & e-book all in one! - Free Version Description
App Name7 habits in Japanese the easy way, audio & e-book all in one!
Description For anyone who experiences setbacks along the path to success, whether or not you have read the 7 Habits book, this application is designed for you!

With 20 million copies sold worldwide, and 1.4 million copies sold in Japan, "The 7 Habits of Highly Effective People" is among the top selling business and personal effectiveness books of all time. Now, it is finally available as an audiobook application.

All 451 pages of the book have been re-written in plain, simple language, and you can choose between 3 audio playback styles: narration style and "moe" manga style and boy style.

All chapters of the application are available free of charge.

[Application Features]
- Learn the "7 habits" your way by listening to the playback as often as you want and in a style you choose. Choose between 3 voice options; "the smooth" vocal style of "Yuka Araki" or the cute "moe" vocal style of "Erika Hayashi" or the boy's vocal style of "Ruka Miyazaki".

- View the illustrations and sentences in the e-book. You can even follow along while listening!

- Study Japanese and the 7 Habits at the same time with your choice of "furigana" characters (reading aids): hiragana or alphabet.

- Find your favorite sections instantly with the bookmark function.

- The character Nanami Saionji from "Learning the 7 Habits Through Manga and Illustrations" appears on-screen (published by Bessatsu Takajima),

*Credit
Content Provision : Franklin Covey Japan Co.,Ltd.
Audio Playback : Yuka Araki & Erika Hayashi & Ruka Miyazaki
Illustrations : Hazuki
Collaborative Work : Bunka-gakuin & TAKARAJIMASHA,Inc.
Development & Sale : SETUP Inc.
7 habits in Japanese the easy way, audio & e-book all in one! - Free Version 3.0.1 Update