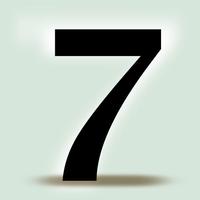 7 Minute Workout. Fitness, Exercise & Weight
$0.99
7 Minute Workout. Fitness, Exercise & Weight Description
Get yourself FIT this starting NOW.
Want to do the world famous 7 minute workout set?

This app has a fitness program which runs you through 12 different exercises with a thirty second timer and a 7 second rest timer. Additionally, there is a database for tracking your exercise days and separately your weight for yourself and your exercise buddies.

1. Jumping Jacks
2. Wallsit
3. Push-Ups
4. Abdominal Crunch
5. Step-upon to Chair
6. Squat
7. Triceps dip on Chair
8. Plank
9. Running in Place (High Knees)
10. Lunge
11. Push-up & Rotation
12. Side Plank

Track your weight and the days you workout. Also included is an exercise timer to track sets with a default 30 second wait countdown.

This app features:

• Send your calculations or conversions by email
• Universal App (iPhone, iPod Touch, and iPad)
• Retina Display graphics
• Fast app switching
• Automatically Saves Your Inputs
• Latest version of iOS is supported
• iPhone 6, 6+, 5 screens and the original 3.5 inch screen are supported
• Export to CSV

No network connectivity required.
7 Minute Workout. Fitness, Exercise & Weight 2.10 Update
Fixed crashed on iPhone
Bug fixes
More