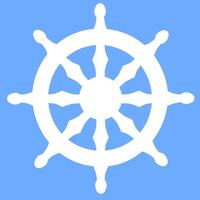 8foldWay
Not Available
Removed
from the App Store
Screenshots for iPhone
More Screenshots for iPad
8foldWay Description
The Eightfold Way Game is a set of 360 puzzles. The task is simple: the board of the game has to be completely covered by the player. The puzzles are gradually becoming more and more difficult and each of them has only one solution. The player (starting from the beginner level, through the advanced, master and grandmaster levels), can reach the champion level as a real world-class puzzle solver.
In comparing the Eightfold game to a (thus far) more famous Hungarian puzzle, Rubik's cube, we would note that in an important way, the two puzzles are polar opposites. Rubik's cube has taught millions of people the following lesson: Presented with an extremely difficult task that you are highly unlikely to be able even to approach solving on your own, if you are willing to learn a few tricks, you will not only be able to accomplish the task, but you will enjoy doing it, and you will earn respect. That is a lesson of that belongs to the past two centuries, when expert knowledge was the key to success and prosperity.
However, in the twenty-first century, the key to prosperity is convertible knowledge. Solving the puzzles of the Eightfold game requires this kind of knowledge, and it develops it by training mental flexibility. Even the most difficult of the eightfold puzzles can be solved without any specific knowledge; only mental flexibility is needed.
The Eightfold Way game has proved quite addictive and enjoyable for a wide variety of individuals, from curious five-year-olds to otherwise bored adolescents to adults of all ages and abilities. We have realized that even five-year-olds could enjoy the game, and after a brief explanation and a few general strategic hints, they can solve at least the puzzles at the beginner level. On the other hand in spite of their apparent simplicity, the grandmaster and champion level puzzles have delivered a real challenge even for world-class puzzle solvers.
The application is based on the book: "The Eightfold Way, Improvement of the mental flexibility" by László Mérő.

------------------------------------

A Nyolcrétű Út játék egy 360 feladványt tartalmazó puzzle sorozat. A feladat egyszerű: játék tábláját a játékosnak maradéktalanul le kell fednie. Minden - egyre nehezebb és nehezebb - feladványnak egyetlen megfejtése van. A játékos a kezdő szintről indulva elérheti a haladó, majd a mester, nagymester, végül (a világklasszis rejtvényfejtők) a bajnok szintet.
Összehasonlítva az eleddig messze legnépszerűbb magyar játékkal: a Rubik kockával a Nyolcrétű Út játékot, lényeges különbségként ki kell emeljük, hogy a két rejtvény éppen egymás ellentéte. A Rubik kocka milliókat tanított meg arra, hogy ha hajlandó vagy megtanulni néhány trükköt egy olyan rendkívül nehéz feladat megoldásához, amelyet önerőből megoldani szinte lehetetlen, nemcsak megfejteni leszel képes a rejtvényt, de élvezni is fogod azt, egyben bezsbelheted az elismerést is a teljesítményért. Ez egy olyan lecke, amit az elmúlt két évszázad tanított meg nekünk, amikor is a siker és a fejlődés záloga a szakismeret volt.
A XXI. században a fejlődés kulcsa a konvertálható tudás. A Nyolcrétű Út játék rejtvényeinek megfejtéséhez éppen ilyen típusú tudásra van szükség, amit a játék a szellemi rugalmasság fejlesztésével alakít ki. A legnehezebb nyolcrétű feladvány megfejtéséhez sincs szükség semmiféle szakismeretre, ahhoz elegendő a szellemi rugalmasság.
A Nyolcrétű Út rabul ejtő és élvezetes játék nagyon sokféle ember számára, az öt éves kíváncsi kisgyerektől az unatkozó kamaszon át a mindenféle korú és képességű felnőttekig. Egy rövidke magyarázatot, pár általános stratégiai útmutatást követően az öt éves gyerek is élvezettel meg tudja oldani a rejtvényeket legalább a kezdő szintig. Ugyanakkor, a játék eredendő egyszerűsége ellenére a nagymester és a bajnok szintű feladványok igazi kihívást jelentenek a világklasszis rejtvényfejtők számára is.
Az applikáció Mérő László "Nyolcrétű út, A szellemi rugalmasság fejlesztése" című könyve alapján készült.
8foldWay 1.0.3 Update
- fix a bug on level selector
- add improved congratulation
------------------------------
- pályaválasztó képernyő hibajavítás
- nagyobb dícséret egy szint teljesítésekor
More
More Information
Language:

English

Hungarian

More