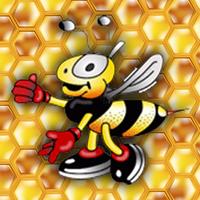 A Beeline Bonding
Free Get
A Beeline Bonding Description
This is the official app for A Beeline Bonding. Founder Don McGee has used his many years of experience with law enforcement and in the criminal justice system to make A Beeline Bonding the most client-centered business in the area.
A Beeline Bonding serves the entire state of Mississippi, and the entire state of Louisiana, so if you are in need of our services in either of these states, call us right away.
With our app users can:
arm the panic button so we can get you out of jail fast!
You can also call us with one touch,
Defendants can check in,
You can see all the jails in the state,
Request bail,
Warrant searches and much more.
Bail Check-in Feature:
-When you activate the check in/share location feature the app will continuously collect and share your location even while running in the background.
- After you enter registration code received from your Bail Agent the app will automatically send your current location to your Bail Agent.
- This works even in background so you don't have to launch the app to notify your Bail Agent where you are.
- You can always disable background location reporting by unregistering your device on Check-in feature screen.
Disclaimer: Continued use of GPS running in the background can dramatically decrease battery life.
A Beeline Bonding 1.2 Update
Updates for new iOS.
More