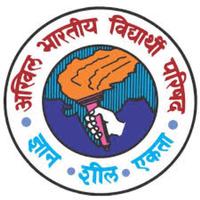 ABVP SWC
Not Available
Removed
from the App Store
ABVP SWC Description
About Selfie with Campus
Selfie with Campus is a unique initiative to engage young people in schools & colleges to share stories of achievements, social activism, creative outlook among students and finest of practices as an institution.
Selfie with Campus program envisages to reachout to institutions with vibrant campus culture and to promote these initiatives across India through the army of student volunteers over a week starting from 30thJuly, 2018 to 4thAugust, 2018.
Bharat, with the underlying unity in diversity of languages, landscape, local traditions, vibrant clothing, Selfie with Campus aims to present the Bharat through these array of selfies. Lakhs of selfies of smiling faces, aspiring minds, vibrant campus community is just a celebration of harmonious, samras, samriddh Bharat.
Come be a part of covering such unique stories, contact local units of ABVP to become SWC Ambassador and promote social good and special achievements of students and students groups on campus.
Come, be a part of #SelfieWithCampus!
About AkhilBharatiyaVidyarthiParishad
Akhil Bharatiya Vidhyarthi Parishad (ABVP) the world's largest student organization with a current membership of 3.2 million students works with the aim of national reconstruction by making them aware about the country's rich heritage, thereby inspiring & providing opportunities for young India to contribute towards the nation. For the past 70 years ABVP is working on multifarious activities as a nationwide student organization, touching every aspect of the societal spectrum.
Website: www.abvp.org
Contact us: www.abvp.org/contact-us


Features of App:
1) Selfie with Campus - Participate Now
Click on Participate Now to share your campus story.

2) Selfie with Campus - Tasks to be completed to participate.
- Click Selfie or Upload from gallery
- Add student information (min 2)
- Add college details
- Submit

3) Selfie with Campus
Step 1 - Click Selfie using phone camera or upload it from gallery.
Step 2 - Add Student information. 
Share your friends number and name
Click on Next to fill college details and submit campus story.
(Your selfie/ photo and student information submitted will be stored in our protected servers in India. The data would be used to reach out to all Campuses across India for social initiatives, student related activities, camps, etc)

4) College Information.
Lets us know unique campus story of your college.
Click on next to view completed steps.
(Every college is unique and has its story. We want to know about your unique campus story.)

5) Summary
Green ticks show your completed tasks.
Click on Submit to submit your Campus Story.

6) Share your Selfie with your friends and family through Social Media.


User Manual:
Step 1: Create a new account by clicking on 'Create one here'.

Step 2: To register, fill all the details, and click on 'Register'.

Step 3: After you have registered, login with your credentials (Email ID and Password).

Step 4: Click on 'Selfie with Campus – Participate Now' to start. 

Step 5: Click on 'Participate' after understanding the steps. 

Step 6: To upload selfie – Click on 'Camera' to take a selfie. Please make sure ABVP Flag, College campus are visible in the selfie. If you have already taken a selfie, select it from your camera roll by clicking on 'Gallery', and upload it. 

Step 7: Add information of students you have interacted with. You have to enter Name, Phone No. and Gender of minimum 2 students. 

Step 8: Add college details. Your details will be fetched by the app. Please enter the College Name you are visiting and the Tehsil that college is situated in.

Step 9: Once you have filled all the details, click on 'Submit' to submit the data. 

Step 10: Share it on Facebook, Twitter and Instagram.