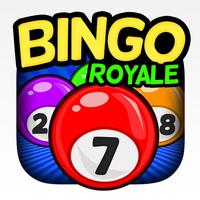 Ace Bingo Royale
Free Get
Ace Bingo Royale Description
The world famous Ace Bingo Blitz game has finally come to the iPhone! It's never been better!

Ace Bingo Blitz puts a new twist on the classic bingo game we all know and love. 31 balls are drawn and automatically ticked off your bingo card. Then if you are one spot away from winning a bingo, you get to draw up to 12 bonus balls. The cost of drawing an extra ball is dependent upon how much you stand to win if you draw your lucky ball.

Features:
• 10 different bingo types! Can you get them all?
• Earn free TinyBucks while you play!
• Exciting particle effects show you exactly how many TinyBuck coins you won.
• Amazing sounds and sound effects.
• Mouthwatering graphics and colorful sprites
• Intense non-stop Bingo Blitz action!
• Auto draw next drawing if no winner or one away spaces.
Ace Bingo Royale 1.0.5 Update
• Changed title
• Bug fixes
More