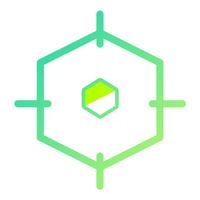 aCen
Free Get
Screenshots for iPhone
More Screenshots for iPad
aCen Description
aCen is a whole new kind of target shooting game which brings you unparalleled augmented reality experiences that go far beyond the screen. By taking advantage of the latest in AR technology†, you can interact with the digital world in entirely new ways.



In AD 2016, a English cosmologist Steven Hawking, an American Internet entrepreneur Mark Zuckerberg and a Russian venture capitalist Yuri Milner initiated the Breakthrough Starshot mission by launching thousands of light sail spacecrafts to the nearest star system, Alpha Centauri. In AD 2060, StarChip, beamed back images of Trisolaran from the Earth size planet Proxima Centauri b. A few decades before AD 2154, before the first batch of human immigrated to Proxima Centauri b, human sent spacecrafts to Alpha Centauri to capture Trisolaran for lab experiments.

Take out your space telescope for wrap drive Alpha Centauri to you, save Trisolaran from human!



† This game runs on the Apple A9, A10, and A11 processors only.
aCen 1.1 Update
support for iPhone X
More