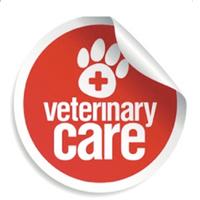 Adair County Animal Hospital
Free Get
Adair County Animal Hospital Description
This app is designed to provide extended care for the for the patients and clients of Adair County Animal Hospital in Columbia, Kentucky.

With this app you can:
One touch call and email
Request appointments
Request food
Request medication
View your pet's upcoming services and vaccinations (with automatic login!)
Receive notifications about.....hospital promotions, lost pets in our vicinity and recalled pet foods.
Receive monthly reminders so you don't forget to give your heartworm and flea/tick prevention.
Check out our Facebook
Look up pet diseases from a reliable information source
Find us on the map
Visit our website
Learn about our services
Loyalty Program with virtual punch card
* And much more!

At Adair County Animal Hospital, we specialize in Small and Large animal healthcare, medicine and surgery. We are a FULL SERVICE Veterinary clinic(s) and hospital. We do everything from consulting about flea and tick problems to orthopedic surgery. We have the very latest technologies for keeping your pet as healthy as possible for as long as possible. Our success is proven, our patients live longer more comfortable lives, enriching their human families lives more every year.

Dr. Rexroat, Dr. Campbell and Dr. Feese are siblings. Owning and operating a veterinary hospital together as long been a dream of theirs. When Dr. Campbell graduated from veterinary school in 1999 she and Dr. Rexroat purchased the Animal Hospital and fulfilled part of their dream. When Dr. Feese graduated veterinary school in 2006 they all became a team in the same animal hospital. A dream has been realized.

Dr. Blair joined the practice in December of 2009. She lives in Taylor County and works at both our Burkesville and Russell Springs offices. We are excited about the team we have assembled and look forward each day to serving our communities in any way we can.

Dr. Ray joined our practice in June 2012. He makes his home in Columbia, but is originally from Metcalfe County. He is a valuable part of our team practicing both Large and Small animal Medicine / Surgery. Dr. Ray rotates between offices as needed, but works primarily out of the Columbia office.
Adair County Animal Hospital 300000.0.80 Update