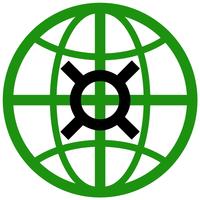 AdPeruser
Free Get
AdPeruser Description
AdPeruser can save you money on every day products and services by displaying discounts and deals offered by nearby advertisers, but its shining features save you the most valued commodity of all, your time. No more scrolling through long lists of advertisers located far away or page after page of ad content. Much more than the typical shopping app, AdPeruser unleashes creative advertising and information content for businesses, organizations and even individuals in your immediate vicinity, providing you exclusive bargains and information you can use immediately.

Typical advertising and shopping apps provide an array of retailers offering deals, coupons or rebates on retail goods or restaurant fare using pictures, text and maybe a location on a map. AdPeruser goes way beyond that. By pushing the technologies of location based promotions and information in multiple directions at the same time, advertisers are no longer defined as providers of consumer goods. Now they can include government agencies providing up-to-the-minute information on schools, parks, roads, transportation, safety and other services, festival, sports and entertainment venues describing upcoming events and facilities, hiring managers looking for local talent, religious organizations listing service and community notices, neighborhood groups sharing news, or realtors and apartment managers promoting nearby availabilities. The possibilities are almost endless.

AdPeruser uses a proprietary technology to display only those advertisers who are within a short distance of your current location. The adaptive technology uses population size and density, geographical topography, the number of advertisers in the general area and other factors to generate a list of advertisers who are typically within a short walking distance of your current location. The result for you is a manageable sized list of advertisers without using complicated filter settings. In fact, there are no user settings at all for AdPeruser. They are simply not needed. All you do is start the app, pick an advertiser of your choosing, and then pick those ads that appeal to you. Or go back and pick another advertiser. That's it!

And the ads themselves? Not the typical shopping app stuff either. Advertisers are actively involved in the creation of their advertising content. They have the ability to create multiple advertisements so you can select only those that interest you. View one or view them all. Besides the typical picture and/or text advertisements, these advertisers can display their ad content using other media formats, including audio, video, live streaming, web sites, direct calling, and even custom maps capable of giving you a point-by-point path from your exact location to their front door. They even have the ability to update ad information in seconds, so now restaurant operators can provide up-to-the-minute seating wait times and theater managers can provide minute-to-minute updates on the number of tickets remaining for tonight's show! This flexibility gives advertisers the ability to convey to you deals, promotions and information in a much more appropriate and expressive manner.

There is one final and very important aspect to the AdPeruser app. Privacy. There is no username or account information required, so there is no personal identifying information sent when you view an advertisement. The app uses a bare minimum of permissions on your device to accomplish its goals, so none of its personal identification information can be compromised either.

PLEASE NOTE: This is a new service and advertisers are being recruited in limited locations. It may be awhile before any advertisers are available in your particular area, so don't be discouraged if no advertisers are found while using the app. The app will not consume any device resources unless it is being used. You might want to encourage your favorite business or organization to sign up as an advertiser!