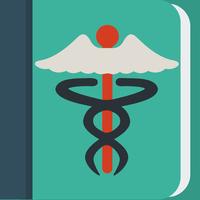 Advanced Medical Dictionary
$0.99
Advanced Medical Dictionary Description
Advanced Medical Dictionary contains over 75,000 medical terms making it one of the most comprehensive health science dictionary . AMD contains in-depth definitions with medical abbreviations and more. This powerful app contains the information you need to answer critical questions at the bedside, in the classroom, at home, or in the office.

Advanced Medical Dictionary gives you a very quick insight into the meaning of over 75,000 medical words, terminology and meaning in an easy-to-understand explanations.

It's a MUST have App and worth the price tag!

Some of the features of the Apps are:
- Offline Database contains 75,000+ entries
- Hundreds of medical Prefixes and Suffixes
- NO internet connection required
- Optimized interface
- Universal Index Search
- Random Search

Notice:
Please use your discrete judgement in trying the points out as per tips and description. We are here to help and are NOT responsible for you getting impacted at any level due to this app. The information provided is solely mean to use for educational purpose.