Apps
»
Education
»
Advanced Sight Words : High Frequency Word Practice to Increase English Reading Fluency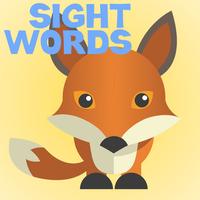 Advanced Sight Words : High Frequency Word Practice to Increase English Reading Fluency
$2.99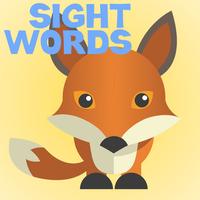 Screenshots for iPhone
More Screenshots for iPad
Advanced Sight Words : High Frequency Word Practice to Increase English Reading Fluency Description
Advanced Sight Words features multiple interactive activities to introduce and practice use of high frequency words critical for reading. High frequency words or sight words are the building blocks for children learning to read. This application includes 150 of the most common words found in reading materials for kindergarten and first grade age children. All words are pronounced clearly by a native English speaker.

Support for multiple users is now included. Users can be added or deleted by selecting 'manage users' in the Settings screen. Progress is maintained separately for each user. Students can easily switch to their profile by selecting the 'user' button on the main menu. For more information on managing users please visit our website. Up to 24 users are supported per device.

Activities in each level include:

Word Wheel - A quick introduction to each word then quiz to reinforce word recognition. Hints that reinforce knowledge because the first exposure might not make it stick.

Space Spelling - Jumbled letters need rearranged to spell the words. This activity has context-sensitive help so that even beginners will be able to learn spellings. Correctly spelled words are rewarded with rainbow rockets.

Jungle Bingo - Word bingo game includes context sensitive help and animated text to reinforce learning.

Reading Highway - Trucks drive through carrying words. Status bar displays a sparkling star for each correct answer.

Oceans of Word Search - Underwater themed word search with context-sensitive help and interactive sea creatures as rewards for found words.

Memory Menagerie - Animals flip to reveal the words. Correct matches rewarded with animals flapping off the screen.

Advanced Sight Words is the 3nd set (out of 3) of vocabulary building exercises. Also available are Kindergarten Sight Words and Intermediate Sight Words.

Common Core topics covered:
CCSS.ELA-LITERACY.RF.K.3
CCSS.ELA-LITERACY.RF.K.3.A
CCSS.ELA-LITERACY.RF.K.3.B
CCSS.ELA-LITERACY.RF.K.3.C
CCSS.ELA-LITERACY.RF.K.3.D

Kid tested and kid safe:
No in-app purchase
No GPS or location services
No internet or social media integration
No 3rd party ads or pop-up notifications
No personal information collection

Level 1: together, got, group, often, run, important, until, children, side, feet
Level 2: car, miles, night, walked, white, sea, began, grow, took, river
Level 3: four, carry, state, once, book, hear, stop, without, second, late
Level 4: miss, idea, enough, eat, face, watch, far, real, almost, let
Level 5: above, girl, sometimes, mountains, cut, young, talk, soon, list, song
Level 6: leave, family, body, music, color, being, it's, your, stand, sun
Level 7: questions, fish, area, mark, dog, horse, birds, problem, complete, room
Level 8: knew, since, ever, piece, told, usually, didn't, friends, easy, heard
Level 9: order, red, door, sure, become, top, ship, across, today, during
Level 10: short, better, best, however, low, hours, black, products, happened, whole
Level 11: measure, remember, early, waves, reached, listen, wind, rock, space, covered
Level 12: fast, several, hold, himself, toward, five, step, morning, passed, vowel
Level 13: true, hundred, against, pattern, numeral, table, north, slowly, money, map
Level 14: farm, pulled, draw, voice, seen, cold, cried, plan, notice, south
Level 15: sing, war, ground, fall, king, town, I'll, unit, figure, certain

Maelstrom Interactive is a small, family company. We are also parents of first grade age twins. If you enjoy Advanced Sight Words, please review us in the iTunes store. Feel free to contact us with questions or feedback. Thanks!

Visit our website: www.maelstrominteractive.com
Advanced Sight Words : High Frequency Word Practice to Increase English Reading Fluency 2.02 Update
Based on your feedback, we have made Advanced Sight Words even better with a major update. Thank you for downloading. New features include:
1. Multiple user support
Up to 24 users can be added per device. Great for classrooms.
Progress is maintained separately for each user.
Users can be added or deleted by selecting 'manage users' in the Settings screen.
Students can easily switch to their profile by selecting the 'user' button on the main menu.
2. Autorotate support for landscape right and left for different iPad cases
3. Optimized graphics rendering and animation for more devices
4. Fixed sound bug. Please also make sure mute is off on device.
If you enjoy Advanced Sight Words, please do us a favor and leave a review in the app store. Thank you.
More