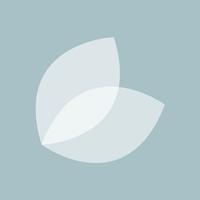 Affirmly
Not Available
Removed
from the App Store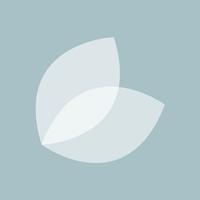 100% OFF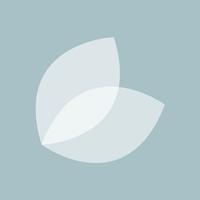 Affirmly Description
By thinking differently you can change your life - it is that simple! Retrain your brain to think differently and experience the many positive effects in your life. Focusing on a simple and clear positive phrase each day helps you overcome negative thinking, helping you deal with any anxiety or stress you may be experiencing.

Affirmly gives you easy access to a selection of 19 decks of 21 cards with uplifting affirmations covering all aspects of life. These tried and tested positive affirmations are simple yet highly effective if used repetitively throughout the day.

Select the deck you wish to work with and then repeat the given affirmation to yourself throughout your day. A daily affirmation is sent to your device every morning.

Affirmly has been expertly designed to make the affirmation technique effortless and uplifting. The clear, simple cards and phrases help you focus where you need to - on the affirmation itself.

We are committed to helping you live a more positive, successful and calmer life. Track your progress on mindful minutes on the Health app and watch as you experience improved mood, energy levels, positivity and creativity.

AFFIRMATIONS ARE EXPERTLY DESIGNED
- The card decks are designed by a holistic energy coach with psychology training and 15 years of experience seeing this technique work with her clients.
- Affirmations have been selected to work at the core of issues including stress, anxiety, depression and fertility, and lead to an improved mental and emotional state.
- The statements have been crafted to reach the sub-conscious mind in an optimum way. They are short, gentle, easy to recall and positively-phrased to have optimum effect.

FEATURES
- Ability to select a card deck for an area of your life you wish to improve.
- In addition to the decks, a unique affirmation is sent to you daily, which you can view by tapping the today button.
- Affirmly allows you to track your Mindful Minutes in the Health App.

CARD DECK TOPICS
- There are internally focussed topics of development to help with stress, anxiety and depression and include: peace, compassion, love, self-love, self-esteem and relationships.
- There are external areas of focus including: health, fitness, career, yoga and success.
- For women, there are specific topics including: fertility, pregnancy, breast-feeding and parenting.
- There are 19 decks as well as a unique affirmation that is sent to you on a daily basis.

HOW TO USE AFFIRMLY
- Simply tap on the deck with the topic that is relevant to you and receive a randomly selected affirmation card.
- Trust that this is the affirmation you most need right now.
- Repeat the phrase to yourself out loud or in your mind at least three times and then as often as possible during the day.
- We recommend that you work with one affirmation per day and on one topic over a period of one to three weeks.
- The chosen card will appear whenever you open the app, for the duration of one day.
- To close the card, double tap on it and you will get back to the card deck screen.

ABOUT AFFIRMATIONS
Using affirmations is a positive tool for anyone interested in self-development, mindfulness or simply living a better life. Affirmations are simple, positively phrased statements that you repeat to yourself during your day. They create changes in your mind at a sub-conscious level. Repeated often enough, you start to feel, behave and experience life differently. This can lead to a whole new life. For just a few minutes, throughout your day, you can see remarkable shifts in your life.

DISCLAIMER:
While the use of affirmations have many beneficial effects, it is not a substitute for appropriate medical advice. Affirmly is not intended to diagnose, treat or cure, nor prevent any disease or illness. When dealing with a physical or mental illness or disease, always consult a qualified physician or therapist. There is no guarantee of specific results and results can vary.
Affirmly 3.0 Update
- Added ability to favorite an affirmation (Premium - Requires in app purchase)
- Fixed minor bugs.
- UI action changes.
More