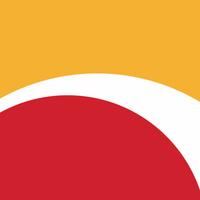 Albilad eTadawul for iPad
Free Get
Albilad eTadawul for iPad Description
في إطار سعينا المستمر لتوفير أحدث المزايا والخدمات للارتقاء بخدمة البلاد تداول إلى مستوى تطلعاتكم، يسعدنا أن نقدم لكم تطبيق البلاد المالية الجديد لتداول بلأسهم المحلية والمصحوب بالعديد من المزايا التي تقدمها منظومة البلاد تداول الجديدة المطورة للايباد التي تربطك بأهم البيانات والأخبار والتحليلات عن أسواق الأسهم بسرعة ويسر!
كما يمكنكم من خلال التطبيق:
· مشاهدة بيانات الأسهم القيادية بما فيها أبرز الرابحين وأبرز الخاسرين والأسهم الأكثر تداولاً.

· مشاهدة البيانات المعمقة حول الأسواق حسب الأسعار و/ أو الطلبات.

· مشاهدة الإعلانات الفورية / خطوات الشركات التي تصدر عن البورصات.

· أخبار الأسواق اليومية وتاريخ الجداول مع تحاليل تقنية.

· وضع أوامر جديدة للتداول.

· تعديل / إلغاء أوامر سبق وضعها.

· متابعة حركة محفظتك، ملخص عن حسابك وقائمة بالأوامر.

· الوصول إلى وإدارة حسابك الاستثماري.


As part of our ongoing endeavor to provide you with the most cutting-edge services to enhance your Tadawul experience, we are proud to inform you that we have created a new improved, secure and user-friendly Albilad Capital application for iPad – boasting the following features and advantages:
· View Leading Stock data including Leading Gainers, Leading Losers and Most-Traded stocks.
· View Market Depth Data by Price and by Order.
· View Real-Time Announcements / Corporate Actions as released by the exchanges.
· Daily Market News and Historical Charts with Technical Analysis.
· Place New Orders.
· Amend/Cancel Existing Orders.
· Monitor your Portfolio, Account Summary, Order List.
· Access and Manage your Investment Account.
Albilad eTadawul for iPad 2.0.0 Update
o Easy accessible menus and grouping سهولة الوصول وتجميع القوائم
o Useful, vast number of analysis tools أدوات تحليلية عديدة ومفيدة
o More and clear representation of data in single page إضافات العديد من المعلومات في صفحة واحدة وبوضوح
o Market News & Announcements in same page أخبار السوق والإعلانات في نفس الصفحة
o Full market Watchlist قائمة مراقبة لكامل السوق
o Add Favorite symbols to Custom Watchlist on single click إضافة الأسهم المفضلة لقائمة المراقبة بضغطة واحدة
o Trade symbols from any menu – Watchlist/Full Quote/Portfolio/Search (قائمة المتابعة. العرض الكامل، المحفظة) تداول الأسهم من أي قائمة
o Order Book in Trade window قائمة الأوامر في نفس صفحة التداول
o Detailed Windows العديد من التفاصيل الإضافية
More