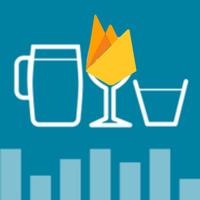 Alcohol Coach
Free Get
Alcohol Coach Description
Alcohol Coach is a companion app for VetChange. This version of the app provides all the features of VetChange and combines those with full research capabilities.

The app is designed to help users who are interested in monitoring and cutting back on their alcohol use. This app does not provide treatment but may help those who are already working with a clinical treatment provider or already enrolled in a clinical trial.

Research capabilities are specially designed for scientific use and meet standard security, privacy, and human protections' specifications. All use of this app is strictly anonymized, and the app does not collect or share any personal identifiers.

This app is designed specifically for those already enrolled in an authorized user experience study and REQUIRES an invitation code to fully unlock.

Please contact the developers if you are interested in learning more about Alcohol Coach.