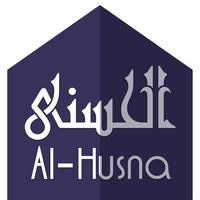 Al-Husna - الحسنى
$1.99
Screenshots for iPhone
More Screenshots for iPad
Al-Husna - الحسنى Description
"Allah has ninety nine names, anyone who enumerates (Ahsa') them will be admitted to Paradise." - Prophet Mohammad (PBUH)

Ever wanted to learn about and memorize the 99 names of Allah? Just play this simple puzzle game and you'll achieve that. You'll, also, learn the meanings of the names and how to pronounce them properly.

Features:
- Learn the 99 names of Allah in order.
- Learn the meanings of each name.
- Learn the pronunciation of each name.
- Memorize the order by playing the game.
- If you want, get a reminder to play it daily.



عَنْ أَبِي هُرَيْرَةَ ، أَنّ رَسُولَ اللَّهِ صَلَّى اللَّهُ عَلَيْهِ وَسَلَّمَ ، قَالَ : "لِلَّهِ تِسْعَةٌ وَتِسْعُونَ اسْمًا ، مِائَةٌ إِلا وَاحِدَةً ، مَنْ أَحْصَاهَا دَخَلَ الْجَنَّةَ ، إِنَّهُ وِتْرٌ يُحِبُّ الْوِتْرَ"

هل أردت يوماً أن تحفظ أسماء الله التسعة و تسعين؟ فقط إلعب هذه اللعبة البسيطة و سوف تفعل ذلك. و أيضاً سوف تتعلم معاني الأسماء و الطريقة الصحيحة لنطقها.

- تعلم أسماء الله التسعة و تسعين بالترتيب.
- تعلم معنى كل إسم.
- تعلم النطق الصحيح لكل إسم.
- إحفظ ترتيب الأسامي عن طريق لعبة بسيطة.
- تذكير للعب يومياً ، إذا أردت.
Al-Husna - الحسنى 1.0.0 Update
This update is signed with Apple's latest signing certificate. No new features are included.
More
More Information
Language:

Arabic

English

French

More