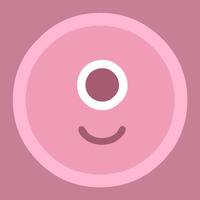 Aliens vs Bugs Colony Defense
Not Available
Removed
from the App Store
Screenshots for iPhone
More Screenshots for iPad
Aliens vs Bugs Colony Defense Description
Aliens need YOU. Defend our little friends from bugs invasion!

Those little guys just want to live peacefully on their planet. But greedy, nasty bugs won't leave them alone. You are their only chance to survive.

Aliens vs Bugs Defense is a mix of RTS & defense games.

Features:
- Create different alien units to defend your base
- Choose your strategy carefully to gain more diamonds
- Buy upgrades to make your units more powerful
- Nice, cartoon graphics you can enjoy while playing
- Cute, cheerful music adding charm to your game
- Various achievements you can gain
- Online leaderboard
- Play Game Services

Your goal is to survive as long as you can by defending your base with various alien / ufo units you may spawn.
To spawn units you need coins that generate automatically.
Coin's income is increased with time passed in current match and by upgrading your base.
At the beginning of battle enemies spawn slowly but the longer your battle lasts the more enemies are spawned.
In your war against bugs you may use towers (in addition to units) that may be built on mushrooms after you spawn engineer. Towers have more hit points and damage than aliens.
After every battle your diamonds are added to total sum of diamonds that may be used to buy upgrades. They are extremely helpful during your war, especially when combined with proper strategy.

If "Play Games Services" are enabled then amount of diamonds earned in battle (score) is submitted to online leaderboard.
Gameplay is optimized for mobile RTS / Strategy / Defense.
The invasion is infinite, the longer you defend your colony the better defender you are.

War becomes insane after some time (there are thousands of bugs and aliens) so if your game stutter you may not have enough efficient device.

Enjoy your epic war against bugs.
Aliens vs Bugs Colony Defense 1.0 Update