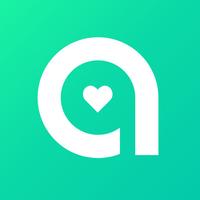 alike | Furniture Image Search
Not Available
Removed
from the App Store
alike | Furniture Image Search Description
Just search using a photo and find sofas, sideboards or daybeds that are similar to the particular style you have always been dreaming of.

► VISUAL SEARCH ENGINE FOR HOME FURNISHINGS ◄
Whether you have just moved into a new house or apartment, you are redoing your living room or are on the lookout for a great bargain to match your style, alike makes it easy and fun to identify new items for your home. Just snap a picture of something you like using the camera of your mobile phone or upload a picture already saved. At alike you are sure to find what you want and are free to browse through similar home décor and furniture from a variety of retailers.

► FIND THE LOOKS THAT MATCH YOUR STYLE ◄
You fell in love with this unique interior design idea you found on social media or in a magazine? You have been out of your head searching for this one table for your dining room? You did some fancy hacks like the reverse image search but you couldn't find it? Well, alike will be your friend! The new image search app allows you to take a photograph of a couch, lounge chair or any other furniture and will then show you a selection of the most similar items.

*DISCOVER THE ADVANTAGES OF ALIKE*

► ARTIFICIAL INTELLIGENCE FOR YOUR HOME ◄
What is visual search? Image recognition technology helps you to find exactly what you are looking for. Just snap a picture of any interior feature you like and alike will find similar items for you. It is like reverse image search which you may be familiar with. AI technology makes furnishing your home easy and fun.

► EXTENSIVE SELECTION OF HOME GOODS ◄
Partnering with more than 100 retailers, alike is the one stop destination for home accessories and furniture. alike will show you a perfect range of similar products. Whether you fancy the Scandinavian style featuring light wood tones and natural materials or prefer vintage-inspired shabby chic furnishings, alike will find the right choice for you selected from an enormously varied range of furniture including both affordable and upmarket styles as well as everything in between.

► SAVE YOUR IDEAS IN ONE SPOT ◄
Alike is a place to discover and save beautiful products for your home. You will find furniture and décor featuring different styles and trends. You are inspired by great interior design ideas on social media, in magazines or on blogs? With alike you can save your favorite ideas in one place. You can also add your favorite items to your shopping list, browse through and compare them later.

*GET STARTED NOW*

• Download the free app and install alike on your smartphone.
• Just take a photo or a screenshot of any furniture or home decoration you feel inspired by.
• Select the image sections you are interested in and let the magic happen.
• Browse through a selection of similar items, compare styles and prices and find a new it-piece for your home.

► FEEDBACK ◄
Whether you simply like our app or wish to suggest an improvement or two, we look forward to receiving your feedback! We intend to enhance our app. Any suggestions on your part regarding improvements or desired features as well as user reviews are greatly appreciated. Just send an email to moin@alike.app and we will do our best to improve our app in order to provide a perfect experience for you.
alike | Furniture Image Search 1.1.5 Update
*UPDATE* Thank you for styling your home with the help of alike app.
Find your favorite home furniture and accessories with the adjusted image search. Update the app to find the most stylish products for your home.
Please send your much appreciated feedback to moin@alike.app. Thank you :)
More