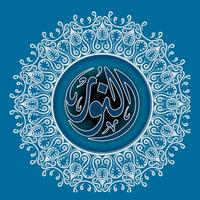 AlNoor - Holy Quran
Free Get
AlNoor - Holy Quran Description
AlNoor - Holy Quran contains many features from the presentation of the Holy Quran, search in the Holy Quran, to helping you to read the Quran periodically

One of the advantages of the application:
- Presentation of the pages of the Quran according to the Medina version.
- The possibility of determining the number quarters and parts you would like to read daily
- A reminder for your own reading time based on a specific time for each day of the week.
- Read your daily 'Werd' from the application
- Show previous and upcoming 'Werd' in addition to today's 'Werd'
- Share any verse from the Holy Quran through the social networks
- Interpretation (Tafseer) of the Koran
- Search for any word inside the Holy Quran
- Compass to determine the Qiblah direction

The Qur'an was taken from "king Fahd Glorious Quran Printing Complex"
AlNoor - Holy Quran 1.11 Update