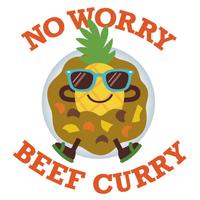 Alohamojis Set #2 - Hawaii Stickers and Characters
$0.99
Alohamojis Set #2 - Hawaii Stickers and Characters Description
This is Set #2 of our Hawaii-themed Alohamoji characters using more popular "pidgin" words and phrases!

We will continue to add more Alohamoji sets for iMessage as well as in our Alohamoji Marketplace app. Through the Marketplace, you can browse, download and purchase sticker sets from various Alohamoji partners including Hawaii high schools, universities and other popular Hawaii brands. All partner sets have been authorized and approved by each partner.
Please visit our website and join our email list to be notified when new sets are available for purchase and download.