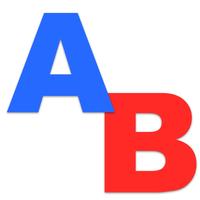 AlphaBaby
$0.99
AlphaBaby Description
A favorite app from the Mac is now available on the iPhone and iPod Touch! AlphaBaby is a fun app aimed at younger kids.

Gizmodo calls AlphaBaby one of "The Best iPad Apps for Babies, Toddlers and Sanity-Loving Parents"!

Touch the screen to show and hear letters and shapes. Flick them to send them flying across the screen. Press them and the letters shrink and grow.

Record your own voice for the letters and shapes. Add your own images from the camera or photo library, and record captions to match. Have your child record their own voice! Or, switch to Alphabet mode to see the letters in alphabetical order.

The possibilities are endless. You'll grow tired of holding the phone for your 2 year old before they get bored of AlphaBaby!
AlphaBaby 3.0.1 Update
Fixed a crash that was happening when you tried to record a sound. We now ask you if you want to use the microphone, instead of crashing!
More