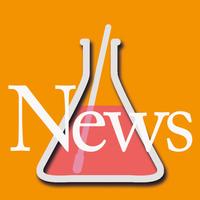 AlphaGalileo
Free Get
AlphaGalileo Description
Breaking and archived international research news primarily for professional journalists, with an address book for international research bodies.

This app will keep you up-to-date with the latest news from research organisations on the AlphaGalileo service. AlphaGalileo is the world's independent source of research news from science, medicine, the arts, humanities, social science, applied science and business. You can learn more about the Service or register as a contributor or media user at http://www.alphagalileo.org

Available to registered media users:
- Latest breaking news
- Embargoed news
- Personal contact details
- Login with your existing AlphaGalileo journalist account

Embargoed news and personal contact details are password protected. Media users should register at http://www.alphagalileo.org

Available to everyone:
- Latest news out of embargo
- Searchable archive of news content
- Contact details of research bodies
AlphaGalileo 2.0.1 Update
Our updated app replaces the previous language versions with one user customisable version. Use the app's settings options to display breaking content in your preferred language, from a particular region or covering specific subjects.
AlphaGalileo delivers breaking and archived international research news primarily for professional journalists, with an address book for international research bodies.
We are the world's independent source of research news from science, medicine, the arts, humanities, social science, applied science and business.
You can learn more about the Service or register as a contributor or media user at http://www.alphagalileo.org
On the app for registered media users is:
Latest breaking news
Embargoed news
Contact details of research press offices
Embargoed news and personal contact details are password protected.
Media users should register at http://www.alphagalileo.org
More