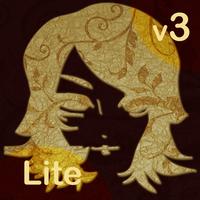 Am I Beautiful 3 - Lite
Not Available
Removed
from the App Store
Am I Beautiful 3 - Lite Description
Lite Version, Enjoy 5 results out of 35, still you can apply for a Premium Test.

The app uses Golden Ratio in 35 tests between 46 points from a human face, which can be recognized by our normal vision. Then it calculates the average as a percentage, which means the closer the result to golden ratio value (1.618) the better, however human beauty is feeling more than math and the results cannot be an approved indicator of our beauty but is nice to know.
Golden ratio is nice way to apply for all humans regardless of race or gender. There is always beauty in us we just need to see it with pure souls.

Testing:
The app is very sensitive to the location of the point, so please be very accurate. We use the device build in face landmarks automatically and take max of 36 points from them, the other points that are not detected, you need to position them. Please read the notes carefully and follow the guides. Although face landmarks detecting is amazing technology, we highly recommend you to check each one and follow the guide of face positioning for better results.

Premium Test Service:
We have to admit that positioning the points on touch devices has a lot of challenging, we provide manual service of Premium Test where a trained tester position all the 46 points on the face and then generate the results with some extra information than available in the app.
The steps in general is like the following:
- Starting the service request in the app.
- We receive the file.
- We process the file manually, create pdf file with the results and send it back to you via email.

Makeup:
Makeup is definitely a recommended tool to give a person a look they want. That in mind, makeup hugely effects the results. This means the results may change dramatically according to the makeup usage. In addition, you may consider the app a tool to check how the makeup change the results.
Am I Beautiful 3 - Lite 3.001 Update