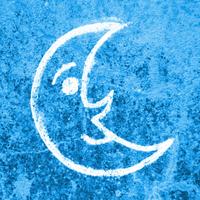 American Almanac 2
$1.99
American Almanac 2 Description
The American Almanac connects you with the seasons, the stars, and beyond. You can easily find out when the moon rises tonight, or five years from now. See and really understand how the sun moves across the sky and creates day and night, and how it varies during the year. Get weather reports, learn when to plant carrots, and see whether Venus will greet you when you awake.

The app gives you access to astronomical and natural data in an innovative and smart way. The home page gives you a summary of everything you need to know that day. From there, you can drill down into any of the main categories to get more and more detail. Moving through time is quick and easy. Just slide the screen left or right to move the clock ahead or back, or if you want to pick a specific date, tap the date in the toolbar.

It's both a work of art and a really useful tool. It will help you learn, appreciate, and benefit from nature every day. There is no other app that combines all of this data, and all of these features, in such a beautiful and ingenious way. The American Almanac is an app that people keep, and when you buy it, I think you'll agree.

Major features include:

• WEATHER: Tides, 7-day forecast, long range forecast, averages.
• ASTRONOMY: Rotating sky map, sun, moon, tides, stars, planets, constellations, sky watch, day and night length, twilight, eclipses, the seasons, meteor showers, dark time.
• GARDEN: When to plant, frost dates.
• ASTROLOGY: Best days, moon sign, the zodiac, Chinese zodiac, planting by the moon.
• OUTDOORS: Best fishing and hunting days.
• DATE & TIME: Holidays & observances, world clock, odd holidays, time zones, religious holidays, and unusual calendars.

Weather and tide data is subject to availability.
American Almanac 2 1.2.4 Update
More fixes for compatibility with iOS 13. Sliding to change the date has temporarily modified behavior because of incompatibility with iOS 13.
More