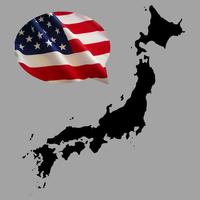 American English: Japanese
$0.99
American English: Japanese Description
Learn the American English consonant and vowel sounds that typically trouble Japanese speakers. First, learn how to position your mouth. Next, listen to different native speakers and repeat after them. Then play games where you must sharpen your American English sound discrimination skills to determine which sound was said. Did you hear lip or rip? fool or full? ladder or lather? Were the two words you heard the same or different? Of the three words you heard, which one was different? What words do you overhear at a loud party?

Once you learn to hear the difference between similar sounds that don't exist in Japanese, you will begin to produce the sounds correctly. Finally, hear the sounds in sentences and repeat them with the proper rhythm and intonation.

Reviewed by PowerApp for Iphone: http://powerapp.jp/review/2171

Please rate and review so we can continue to keep what is useful and update improvements.
American English: Japanese 2.0 Update
Updated performance to take advantage of 64-bit iOS.
More