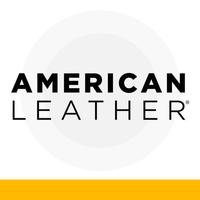 American Leather HPMKT Tour
Free Get
American Leather HPMKT Tour Description
Let the American Leather HPMKT Tour app give you a taste of some of the new technology American Leather is working on to provide you and your customers a better furniture buying experience and some videos that showcase what has made American Leather an innovator of customer luxury furniture.
___________________________

THANK YOU
We start with Augmented Reality, a thank you message from our COO Veronica Schnitzius - President American Leather, launched by pointing your phone at the Thank You banner when you walk into the welcome area.

COMFORT ZONES
Close the camera but keep the app open and a video will launch automatically when you get within x feet of our Comfort Sleeper Zone or our Comfort Air Zone, giving you a quick video tour of these amazing pieces of furniture.

A DAY IN THE LIFE 

American Leather handcrafts high-end, custom furniture at its state-of-the-art factory in Dallas, Texas. Go behind the scenes to discover what it is like for "A Day in the Life" at American Leather.

A Comfort Sleeper for Sean
American Leather believes in making more than just beautiful furniture. Our company is founded on family and giving back. We are honored to tell Sean's story and to help create lasting memories for years to come.

American Leather Comfort Sleeper vs. Competition

When seeing the American Leather Comfort Sleeper next to a competitor, there really is no comparison. See these sisters compare the American Leather Comfort Sleeper experience vs. your average sleeper sofa.
American Leather HPMKT Tour 1.2 Update
Updated Beacon based notifications
Design & Theme changes
Updated alert to request location access permission
More