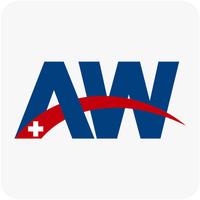 Americare Wellness
Free Get
Americare Wellness Description
Americare Wellness is a FL-AHCA licensed family medicine health care clinic. At Americare Wellness we provide the best medical service that meets the highest standards of quality care, professionalism, innovation, social and well-being of our patients, while constantly striving to help them live healthy and productive lives. Americare Wellness shares and embraces a common goal, which is to serve its patients with unconditional values of professionalism, respect, integrity, dignity, and empowerment, while understanding that aging is a natural process of human life.

The access and the delivery of healthcare services in the U.S. are rapidly transitioning from traditional methods to embracing the use of new mobile health technologies allowing the increase of information access and communication and cost savings.

By downloading our application, you will have access to an innovative way to interact with our medical team. You will be able to request appointments online or via phone directly from the App, we will be able to request telemedicine which is a new modality to deliver health care. With Americare Wellness Telemedicine application you can connect with your care team anywhere at any time. It's simple, secure and streamlined—and fully reimbursed by most private payers.
Americare Wellness 1.2 Update
Support for iPhone XS, XR, X.
Security improvements.
Bug fixes.
More