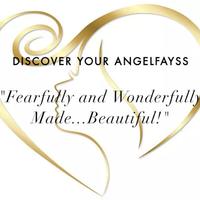 AngelFayss®
Free Get
AngelFayss® Description
AngelFayss Productions (pronounced "Angel-Face") LLC® is a company that provides mobile beauty services to clients in the comfort of their homes or selected venues for weddings, retreats or other social events. Some of the services offered include: hair extensions, makeup consultations and applications, facials, manicures, pedicures, and eyelash extensions. In addition, you can shop the company's online store for beauty accessories; hand made soy candles and bath and body collection, and a wide range of makeup products exclusively from AngelFayss Cosmetics.

Mission: Provide high quality services and products that illuminate and cater to our client's personal beauty and wellness needs.

Motto: Our products and services have just the right touch to make everyone feel "Fearfully and Wonderfully Made...Beautiful"