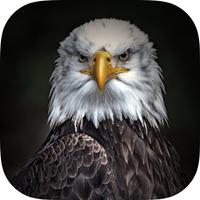 Animal Wallpapers & Themes
$0.99
Animal Wallpapers & Themes Description
Want a Wallpaper App With Different High-Quality Animal Pics?

YOU have to Download this App today!

Animals include Lion, Eagle,Penguins,Giraffe,Leopard, Monkey, Peacock,Polar Bear, Tiger, Elephants and More!

-HD Retina Quality Images
-Featuring Diverse Animals
-Quick Preview Mode

Download this App Now!
Animal Wallpapers & Themes 1.3 Update
No Ads! More Wallpapers!
-Works on new generation of iPhones (X, Xr, Xs, Xs Max)
-Improved Onboarding
More