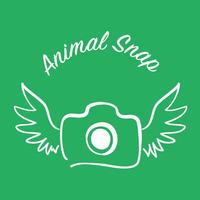 AnimalSnap - Identify Animals
$2.99
AnimalSnap - Identify Animals Description
Have you ever been out hiking, gardening or exploring and wondered what species that beautiful animals, pets is? Simply take a picture of the animal you've found in nature, at the gardening store, zoo or wherever you are and AnimalSnap will tell you what animal it is in seconds.

Bridge the gap between technology and nature. With AnimalSnap, you can reconnect to the natural world around you and learn about nearby animals, or browse our gallery to discover new and exotic animals all across the globe. Whether you find peace and mindfulness from hiking, or if you are interested in studying nature, AnimalSnap has the resources and technology you need.

AnimalSnap is powered by deep learning and artificial intelligence and is changing the game for animal identification. Our animal database is global and always provides results instantaneously. AnimalSnap will recognize many of animals or pet that you encounter, helping any amateur or skilled botany enthusiast identify on the go.

Identify Animals by Picture
• Identify animal or pet by snapping a picture!
• Identify animals by plugging their picture into our Animals Database


Identify Animals without Ads
• Hiking and want to identify a animal? AnimalSnap doesn't have any ads, making your identification process completely uninterrupted

Quickly identify animals or pets without troublesome ads. Have instant access to a huge Animal Database that is constantly learning and adding information on new animal species. Learn more about botany with AnimalSnap, the only app that will identify animals in a snap!

Download AnimalSnap and enjoy identifying animals and pets on the go!

We're looking to make AnimalSnap better every day! Share your feedback in our reviews to let us know what you'd like to see next.
AnimalSnap - Identify Animals 1.0 Update