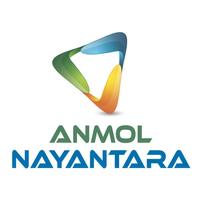 Anmol Nayantara-Prop Facility
Free Get
Anmol Nayantara-Prop Facility Description
Hearty welcome to you to Anmol Nayantara-Prop Facility
As our tag line communicates, we define our work by our vision of Building Happy Communities. It has deep meaning for us. Happy Families form building blocks of our Happy Communities. To achieve this, we need to facilitate happiness of each of the members of these families without compromising that of others. In today's complex world, achieving happiness of each family member of a cosmopolitan society like this is a tall order which needs seamless cooperation between various members of this emerging community.

Anmol Nayantara plans to facilitate this happiness through various provisions, initiatives and services so that it culminates in to a truly Happy Community!
All the Residents are Stakeholders and hence owners of the upkeep of the complex. It is up to them to ensure that its security, amenities, hygiene and maintenance are kept at a high standard. The Rules have been framed to help all, to collectively achieve the objective of making this a premium building complex in Nasik city. Being responsible residents of the apartment, it is for us to discharge our obligations towards the community by conserving water, electricity, consuming less and ensuring recycling of natural resources.
Anmol Nayantara-Prop Facility is a sister concern of Anmol Nayantara Group established to support the facility management services for its projects. In order to serve you better, we at Anmol Nayantara-Prop Facility have developed this application that shall function as a single point of contact for all the facility needs of our customers. The application helps in quick registration of services required, and there by in-turn help us to answer the requests in a prompt and effective manner.
Anmol Nayantara-Prop Facility 1.0 Update