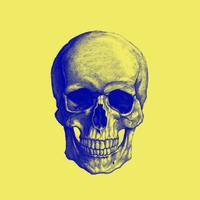 Anthropology — Cultural, etc.
Free Get
Anthropology — Cultural, etc. Description
Is anthropology of any type in your curriculum? Then our app is just for you!

"Anthropology" is available offline, well-structured textbook written in plain English, visual flashcards with terms being defined, video lectures and what is not less important is possibility to write off without any consequences. Even if anthropology is your cup of tea and you have no need to cheat, our app is your anthro-mate whom you can take whenever and wherever you want and enjoy reading, watching and revising.

Downloading our app you get:

▶ TERMS

• Dictionary with key terms and their definitions sorted out according to the 3 main anthropologie fields: cultural, biological and linguistic anthropology
• Flashcards provided - an easier and smarter way of anthro-definitions to be organized and kept in mind
• Visual explanations (e. g. a picture pointing the bone needed) are also included
• "Term search" allowing you to look for in all sections simultaneously makes the process of learning and cheating to be an easy one

▶ TEXTBOOK

• The book divided into 10 Chapters: Scope of anthropology, Antiquity of man, Race, Environment, Language, Social organization, Law, Religious, Morality and Man the individual
• It covers major topics from Social, Physical and Linguistic anthropology
• Textbook is easy-to-read and easy-to-understand

▶ VIDEOS

• All video lessons broken down into 3 sections according to the branches of the study
• 1 section – 1 tutor and 1 set of consistently organized video lectures
• All lecturers are university professors-anthropologists


"Anthropology" is your personal tutor for human in all his aspects within past and present societies. No matter whether you are interested in cultural, biological or linguistic anthropologie, today you can have them all on your phone having just one app downloaded. And the name of this app – "Anthropology".

We promise you will not regret, if you download this "anthro"-app!
Anthropology — Cultural, etc. 1.0.1 Update
Fixed In-App Purchases.
More