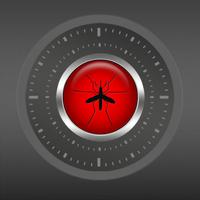 Anti Mosquito Free!
Free Get
Screenshots for iPhone
More Screenshots for iPad
Anti Mosquito Free! Description
The Anti Mosquito application works by generating Ultrasonic waves (out of audible range) that most mosquitos find repugnant. This will prevent you from getting bitten by mosquitos and other insects. The pitch of the sound is so high that most humans will not hear anything.

Only female mosquitoes bite humans and animals. They are attracted by light, body odor, lactic acid, carbon dioxide and heat.

Turn on the application and keep it close to you it will produce high frequency sound and mosquitos will avert you. It is not 100% guaranteed but will repel most of mosquitos biting you. Its not foolproof because there are about 3500 admitted mosquito species in the world and they all react marginally different to the repeller.

Use the frequency controls to find the excellent frequency for your place and enjoy outdoors without pesky bugs like mosquitos to annoy you!