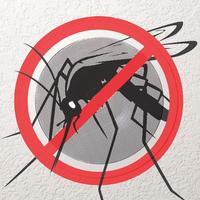 Anti Mosquito +
Not Available
Removed
from the App Store
Anti Mosquito + Description
***************************************************************
This is the most advanced mosquito repeller app in AppStore!
***************************************************************

★★★★★★★★★★★★★★★★★★★★★★★★★★★★
***** Jul 21, 2011 by Rob Di Salvo

Great app - I live down in the tropics and wanted to sit outside but was getting eaten alive. I downloaded this app within seconds 99 percent of the pests were gone another few minutes the rest were gone. It is audible however nothing bothersome

***** Jul 11, 2011 by golffan2
It works - I have a pond behind my house and late in the evening you always get bitten by Mosquitos. I was hoping this worked and it did. On the normal setting I could hear it and it bothered my ears. On the camping setting I couldn't hear it. After about 15 minutes not a single bite. I was very surprised it works.
★★★★★★★★★★★★★★★★★★★★★★★★★★★★

Sick of mosquito bites?
Make them go away with Anti Mosquito!
This powerful Mosquito Repellent works with a sound frequency that is harmless and even soundless to humans, but unbearable to mosquitoes.
You can use it everywhere: camping, beach, outdoor, indoor …
This app supports energy saving mode and is chemical-free.

FEATURES:
- Multiple frequency: choose the best for you!
- Three mosquito frequencies (may not be audible)
- Green App: Chemical Free
- Energy-saving mode
- Timer
- Lock
- Works with other insects
-Support background running

External speakers will increase the effective range of this app.
Do not listen with headphones! Anti Mosquito is as well efficient as other common repellent such as citronella candles.
More Information
Language:

Chinese

Dutch

English

French

German

Italian

Japanese

Korean

Russian

More